I had just joined Reel Productions and was going along to assist on a local outdoor shoot. I don't want to brag, but I know the finished product would not have been the quality it turned out to be had I not been there, doing important things like sheep rustling, keeping the star-struck llama out of camera range and other important things like holding the giant umbrella for shade and screaming "JET OVERHEAD!!", as our storyline takes place 2000 years ago, and to my knowledge, there were no jets flying around; just magic carpets and they don't make noise.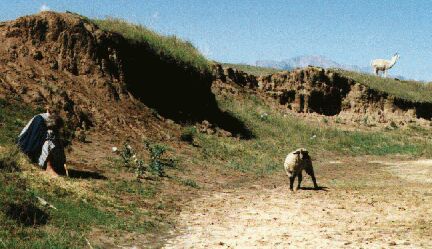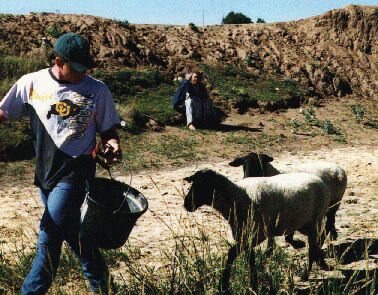 I was excited to go along on this project, as I had heard about all of the interesting people the guys have met and the fun things they had done. Well, the most fun thing on this shoot was trying to find the BIGGEST grasshopper with our young child actor and watching the farmer's son wrangle the animals. To be truthful, he DID have very strong thighs (wow!) but that's a story for another time.
We finally finished up outdoors and moved inside where I ran sound for the actors. I still wake up in the middle of the night saying their lines, which are now permanently embedded in my memory.
Being new, I didn't want to seem pretentious, so I politely asked the producers if they perhaps had an electric adapter so I wouldn't have to change the batteries in the field mixer every five minutes. Being the creative types they are, their minds were on other things and they said there wasn't one. After setting a new world's record on battery changing, I asked again, maybe not quite so politely this time for an adapter and SHAZAM! There it was!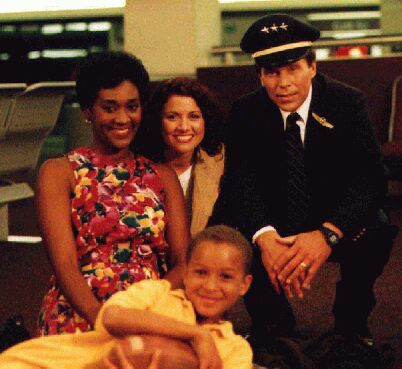 I plan on buying stock in Duracell, as we have another shoot coming up soon and I would encourage you to do the same. I'm not really this abrasive; it's just a persona!